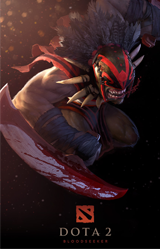 NASIL AKTİF EDERİM ?
NASIL AKTİF EDERİM ?
Her gün, dünya çapındaki milyonlarca oyuncu yüzden fazla Dota kahramanından sadece birisi ile savaşa giriyor. İster oyunlarının 10. saati isterse 1000. saati olsun her zaman keşfedilecek yeni bir şeyler vardır. Today's update reworks the Ranked matchmaking system, as our inaugural six-month Ranked Season is ready to begin. Entering the season, all players will be able to earn a new Rank Medal on their profile that represents their highest performance level for the current season. A Seasonal Rank Medal never decreases in rank once you've achieved it. Initial calibration games will be seeded roughly based on your previous skill. There are seven levels of Rank Medals, and within each level are five stars of progress to earn towards the next Medal. These Medals are: Herald, Guardian, Crusader, Archon, Legend, Ancient, and Divine. Your performance in both Party and Solo games is considered when evaluating your skill and determining when your Medal gets u...
Devamını oku...
Çıkış Tarihi: 2013-02-20
Geliştirici: Valve
Sistem Gereksinimleri
Ağ:
Genişbant İnternet bağlantısı
İşlemci:
Dual core from Intel or AMD at 2.8 GHz.
Ses Kartı:
DirectX Compatible
Ekran Kartı:
nVidia GeForce 8600/9600GT, ATI/AMD Radeon HD2600/3600.
İşletim Sistemi:
Windows 7 or newer.